Mailbox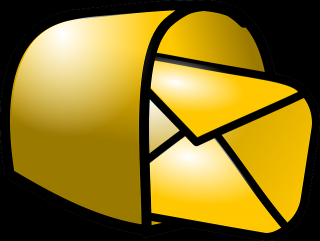 "Dear Judit,
As you know that I had been suffering from stage fright for more than thirty years in almost all walks of life, and as you claim it, it was attributed to "public speaking". Yesterday was our fourth training (you believed it to be the last) and today the miracle happened. You were right. You don't have to believe in it as I only carried out the tasks that I was supposed to, observed the rules, but doubted very much that it could be so easy. Not only did I give my first-ever relaxed presentation together with a meeting, but I was also applauded. It had never happened to me before, moreover, it is not customary at our company. I can almost hear you say that I should be grateful to myself for this success, but please share it so that others can get inspiration from it. You really changed my life, and now I feel some strange freedom that never before. Please, do not use my full name and the company's name. Well, this might work:"
Ferenc, 49, marketing director of a big company
"I had not really realized how much stage fright can embitter my life. I thought I was like that and I was supposed to live with it, as if it were an incurable disease. I came across the training on the net, and I was hesitating for days whether to write to this woman who was known to me from the TV. I was surprised and I have to admit that I was moved by her welcome. I received honesty, friendship and a solution really quickly. After four meetings, Judit said that I would now have to use what I had learnt, and that I did not have to attend any more meetings. And she was right. Without exception, all the techniques are working, the training was tailored to my person, and I am not exaggerating when I say that my life has changed."
Tamás, 32, IT director
"For ten years, I had been working for the same company and I did not like it. I applied for many jobs but in vain as I never got an answer even if I had been to an interview. I had less and less self-confidence, and I started to believe that they knew exactly who they were going to hire, but had to advertize the positions. In my final despair, I called Judit. I participated in only three personal meetings. We changed my CV, prepared me for the job interviews, I learnt to be myself and to think with the head of the future employer. I started to search for a job again, and due to my new CV, I was called for an interview at each place, and within a week I received three job offers. I am starting at my new position next January."
Szilvia, 55, office manager
"This is a training in which she taught me about myself, my attitude, how I "work", but in a totally unique way. At first, I was afraid and did not even believe that I could get rid of my stage fright, but I tried it as an experience, because I trusted Judit but not in myself. I learnt methods that were simple, great and most importantly methods that were working. As an economist, I can say that this was my best investment."
Csilla, 30, economist
"I succeeded in 'acting' in front of 150 people. I am proud of myself, they simply loved me and I loved them too. It was an uplifting feeling. It was Judit who helped me achieve this experience. If you have such affinity, go to her, do not hesitate. Once again, thank you again Judit."
Carol, 35, event organizer
" I went to see Judit when I was before the first public musical appearance of my life. I wanted those who listened to the tunes to live through something with the help of music. Something, that is 'still in the heart'. I needed Judit's help because earlier, when people had watched me play at rehearsals, my hands had started to shake and I had messed up the tunes too in such situations that proved dangerous for me. During the personal training, which had the atmosphere of a friendly encounter with us tuned for me and with attention. I learnt techniques which helped me in taut situations so then the stage fright did not rule over me (although there was some kind of nervousness when performing) and these techniques helped me and the audience to find each other. On the one hand, these techniques applied to what needed to be done before and during the performance, the moves of the preparation to be able to be in the present, to be able to convey the message. They also helped in appearance so the attention of those listening to me would shift to the content and I would be able to 'breathe' together with the audience. Judit was right: 'If you do it, it will work. And it did indeed. They felt it. They were touched.
Katalin, 36, beginner musician, economist
"I saw Judit three times because I felt that in my presentations I could not give back who I actually was and I knew that it is her who would honestly tell me what was wrong. Listening to me first, she was in tune with me and told me that the problem is not ONE big one, but several small ones. We went through the details, I took notes and at first I built only a couple of things in my presentations, then gradually some more. Today, I have as many people coming to my presentations as I like, the excitement is over, I feel much better with myself when I have 20 or even 60 listeners. I recommend it to everyone as you not only get a training, ideas and advice, but much more: uplifting criticism in which your heart does not break, understanding and a good friend."
Andi, presenter/teacher
The training was for me and about me. I did not hear stereotypes and general things, but learnt practical means good for me and which helps me develop. You showed me how to do my presentations within a time limit, in a much more interesting, colorful way to draw attention and still be myself. I also learnt to connect with the audience and to be more in focus. I received working techniques on how to handle my stage fright. All in all, I got rid of the 'how' questions. Thank you."
Ilona, 41, educator, trainer
"All my presentations had been failures before, although I had had to have one each week. I had been scared, hardly slept and never felt that I would be successful. I visited Judit five times. Not only do I get an applause after each presentations, but I enjoy them too. Moreover, I was promoted and got my dream position. It is unbelievable for me too how simple it is but the method was working."
Daniel, 37, works in marketing
"I had stage fright as a child. I cried during oral exams, also at the university, and I was sick to my stomach. Later I did not even dare to talk to my boss. I started to study again but postponed my exam as I was unable to perform. I learnt in vain as I was stuttering and went red all the time. All the techniques I learnt at the training worked, although I did not believe it at first. I passed my exams and now I do not sit in the corner when with other people. It is a feeling like winning a race I a hopeless situation. I got over stage fright forever."
Tamara, 29, electrical engineer
"I have to give a presentation or a meeting frequently and have to be in the media too. I was unable to handle the attention coming to my way. It had physical symptoms too, but the worst was my performance as I could never gather my thoughts due to stage fright. The training made me self-confident and in Judit I found a person with whom I could talk through my conflicts at work and I can handle them well. Thank you for it.
Gábor, 44, businessman