FAQ - frequently asked questions

What is AntiAnxietin exactly?
It is a personalized method to ultimately overcome stage fright with the goal to enable a calm and confident appearance in situations that matter. Stage fright can endanger the success of a job interview, exam, presentation, report, performance or business meeting. AntiAnxietin is the product of years and years of research. The testimonials of previous participants of AntiAnxietin Training can be found here.
You can read more on media appearances about the topic here.
How can I apply for a personalized training?
By clicking here.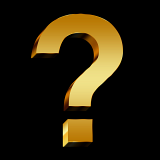 What goes on in a personalized training?
The application via email will be followed by a conversation on the phone. The first training consists of a longer interview to reveal the personal reason with a constructed method. Usually some practices are also learnt during this session. The second and third training is about learning the personalized AntiAnxietin practices. A further one or two sessions are needed when stage fright appears in several areas of life. For example, during a presentation and while talking with an authority figure and even during an exam. Every session of the AntiAnxietin Training is 90 minutes. You can read more about prices here.
What is best for me, a personalized training or a small group training?
The symptoms of stage fright are almost the same for everyone but the causes and the way to overcome it are very different. It is recommended to chose a personalized training if stage fright appears on more areas of life. I only do Small Group Trainings for companies.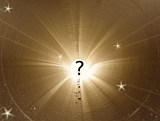 What is the difference between a coach a psychologist and a communication mentor?
A psychologist is the healer of souls and studies for years to find the best therapeutic method for an emotional problem and it is being done together with the one who goes there for help. It requires several months or even years for the mutual effort to bear fruit. The coach is not a counselor and not a therapist, but helps the client to find the way towards progress himself, using various methods. As a communication mentor, I construct unique tools, customized to the personality and problems of the applicant which can be used easily and quickly.
What determines how many sessions I need?
I usually recommend five sessions at a personalized training, there won't be need for more. The acquired tools can be confidently applied topically after three-four meetings. Of course I am here to help if months after a new question or problem arises, but I promise that we won't need to deal with the original problem ever again.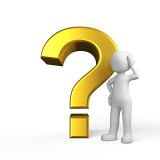 What is the job interview training for?
As it is stated at the website, generalities can be learnt from lectures and there are also excellent books on the topic. However this doesn't influence the individual, unique personality and barriers of the applicant. I can help so that these won't hinder the effective, contented and confident appearance.
I am the victim of mobbing at my workplace. Can you help?
Workplace mobbing or constant harassment is a very complex problem and often changing workplace is the only solution. However if someone detects in time that something is not quite right with communication at his workplace, that his mood has changed and no longer feels comfortable being in a given company, or you often get into similar situations, then a couple of Trainings will bring substantial changes.
I have more problems: work related and stage fright as well. What's then?
At cases like this I synchronize different types of training for custom needs to construct the quickest solution possible.
I have taken part in many group trainings but I still worry and I feel that nobody pays attention to me and I am not effective. How can a training help me?
Yours is a very frequent "first e-mail", that's why it is here. During the first consultation, I can assess what methods best fit your real problem.

You can read more on my further professional experiences at my Linkedin site.